 When:
Jun 30, 2022 - Jul 1, 2022
Submission Deadline:
May 30, 2022
Call for papers • Peoples and Cultures of the World • 2nd Edition • International Conference • June 30th and July 1st 2022 • Building 15 (Edificio 15), Viale delle Scien...
ANTHROPOLOGY
GEOGRAPHY
CULTURES
PEOPLES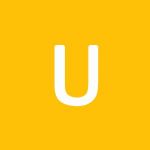 When:
Feb 19, 2022 - Sep 15, 2022
Submission Deadline:
Sep 15, 2022
The scientific journal "Studia z Polityki Publicznej / Public Policy Studies" (http://szpp.sgh.waw.pl) published at the Collegium of Socio-Economics of the SGH Warsaw School of Economics, announc...
URBAN
GEOGRAPHY
PUBLIC POLICY
CITIES When:
Jun 29, 2022 - Jul 1, 2022
Submission Deadline:
Feb 10, 2022
Context • This scientific symposium is part of the 2nd International Forum for Well-being, organized by the Economic Peace Chair of the Grenoble School of Management and the University of Greno...
ECONOMICC
SOCIOLOGY
GEOGRAPHY
ANTHROPOLOGY Submission Deadline:
Aug 20, 2019
The Journal of Geography and Tourism (JGT) - ISSN 2612-1549 - a double-blind peer review online academic journal, invites submission of papers on the topic: • Society and the Individual • ...
GEOGRAPHY
TOURISM
SOCIOLOGY
ANTHROPOLOGY Submission Deadline:
Mar 1, 2018
Special Issue "Place Branding and the Consumption of Heritage" • A special issue of Sustainability (ISSN 2071-1050). This special issue belongs to the section "Sustainability of Culture and Heri...
PLACE BRANDING
HERITAGE
CONSUMER GOODS
CULTURAL GEOGRAPHY
Find and Compare Upcoming Geography Events. Check Important Dates, Venue, Speaker, Location, Address, Exhibitor Information, Timing, Schedule, Discussion Topics, Agenda, Visitors Profile, and Other Important Details.