 When:
Mar 28, 2021 - Apr 01, 2021
Submission Deadline:
Oct 01, 2020
ECIR 2021, the 43rd edition of the annual BCS-IRSG European Conference on Information Retrieval will be held in Lucca from March 28 to April 1, 2021. The ECIR conference is the premier European f...
DATABASES
INFORMATION SYSTEMS
MACHINE LEARNING
ARTIFICIAL INTELLIGENCE
When:
Nov 23, 2020 - Nov 23, 2020
Submission Deadline:
Apr 20, 2020
The AIxIA 2020 Conference will host a series of workshops dedicated to specific and hot topics that will complement the main conference program. AIxIA Working Groups, scientific and industrial researc...
ARTIFICIAL INTELLIGENCE
COMPUTER SCIENCE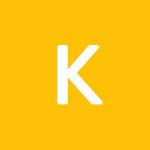 When:
Sep 16, 2020 - Sep 18, 2020
Submission Deadline:
Apr 03, 2020
24th International Conference on Knowledge-Based and Intelligent Information & Engineering Systems We are pleased to announce that the KES2020 conference will take place in the incredible city of V...
COMPUTER SCIENCE
ARTIFICIAL INTELLIGENCE
ENGINEERING
SECURITY
Find and Compare Upcoming Artificial Intelligence Events in Italy in April. Check Important Dates, Venue, Speaker, Location, Address, Exhibitor Information, Timing, Schedule, Discussion Topics, Agenda, Visitors Profile, and Other Important Details.