 When:
Nov 22, 2022 - Nov 23, 2022
Submission Deadline:
Sep 10, 2022
Welcome to CONVERSATIONS 2022, a two-day workshop on chatbot research, applications, and design. This is the sixth CONVERSATIONS workshop, and we aim to make it a great place for researchers and prac...
CHATBOTS
CONVERSATIONAL AGENTS
ARTIFICIAL INTELLIGENCE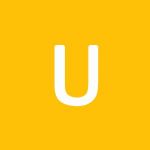 When:
Mar 20, 2019 - Mar 20, 2019
Submission Deadline:
Dec 7, 2019
to be held in conjunction with the • 24th International Conference on Intelligent User Interfaces (ACM IUI 2019), 17-20 March 2019 in Los Angeles, USA. • https://iui.acm.org/2019/ • ...
CONVERSATIONAL AGENT
HCI
MACHINE LEARNING
NLP
Find and Compare Upcoming Conversational Agents Events. Check Important Dates, Venue, Speaker, Location, Address, Exhibitor Information, Timing, Schedule, Discussion Topics, Agenda, Visitors Profile, and Other Important Details.