 When:
Nov 1, 2022 - Dec 20, 2022
• International Journal of English Language, Education and Literature Studies is a bi-monthly peer-reviewed refereed journal that invites research articles, review articles, case studies, confer...
ENGLISH LANGUAGE
EDUCATION
LITERATURE STUDIES
ARTS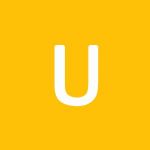 Submission Deadline:
Aug 15, 2020
Although Utopia literally means no-place, in some utopias the location definitely has some cultural significance. If utopia is in the sun or under the earth, it is probably not the case. Thomas More p...
UTOPIA
Find and Compare Upcoming Literature Studies Events. Check Important Dates, Venue, Speaker, Location, Address, Exhibitor Information, Timing, Schedule, Discussion Topics, Agenda, Visitors Profile, and Other Important Details.