 When:
Nov 19, 2020 - Nov 19, 2020
Submission Deadline:
Oct 30, 2020
With the growth of scholarly interest in the religious and theological tropes encountered in video games, there is a developing awareness of the special valence of apocalypticism, millenarianism, and ...
RELIGION
VIDEO GAMES
APOCALYPSE
UTOPIA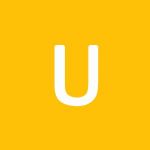 Submission Deadline:
Aug 15, 2020
Although Utopia literally means no-place, in some utopias the location definitely has some cultural significance. If utopia is in the sun or under the earth, it is probably not the case. Thomas More p...
UTOPIA
Find and Compare Upcoming Utopia Events. Check Important Dates, Venue, Speaker, Location, Address, Exhibitor Information, Timing, Schedule, Discussion Topics, Agenda, Visitors Profile, and Other Important Details.