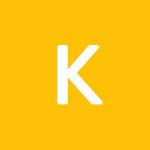 When:
Oct 28, 2019 - Oct 31, 2019
Submission Deadline:
Jul 1, 2019
Special Track on Knowledge IT Artifacts in professional communities and aggregations (KITA 2019) • http://www.mtsr-conf.org/track/kita and http://www.mtsr-conf.org/ • The 13th Internationa...
KNOWLEDGE ARTIFACTS
KNOWLEDGE MANAGEMENT
DATA VISUALIZATION
METADATA When:
Jun 30, 2019 - Jul 4, 2019
Submission Deadline:
Mar 10, 2019
INVITATION: • ================= • Please consider to contribute to and/or forward to the appropriate groups the following opportunity to submit and publish original scientific results to: ...
VISUALIZATION
SYSTEMS
MODELING
MECHANISMS
Find and Compare Upcoming Visualization Events in Italy. Check Important Dates, Venue, Speaker, Location, Address, Exhibitor Information, Timing, Schedule, Discussion Topics, Agenda, Visitors Profile, and Other Important Details.