 When:
Dec 10, 2020 - Dec 13, 2020
Submission Deadline:
Oct 25, 2020
Following the success of the PEASH (formerly ASH) workshop series co-located with IEEE Big data conference in the past six years, we are looking forward to organizing the 7th PEASH workshop in 2020. T...
BIG DATA
DATA VISUALIZATION
HIGH PERFORMANCE COMPUTING
DATA SCIENCE When:
Jul 07, 2020 - Jul 09, 2020
Submission Deadline:
Mar 15, 2020
Our experience over the world is multimodal, e.g., we see objects, hear sounds, smell odors. More precisely, we sense the environment through a multimodal and complex system. In order to build intelli...
DATA MINING
MACHINE LEARNING
NEURAL NETWORKS
DATA VISUALIZATION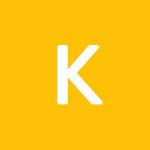 When:
Oct 28, 2019 - Oct 31, 2019
Submission Deadline:
Jul 1, 2019
Special Track on Knowledge IT Artifacts in professional communities and aggregations (KITA 2019) • http://www.mtsr-conf.org/track/kita and http://www.mtsr-conf.org/ • The 13th Internationa...
KNOWLEDGE ARTIFACTS
KNOWLEDGE MANAGEMENT
DATA VISUALIZATION
METADATA When:
May 20, 2019 - May 23, 2019
Submission Deadline:
Jan 30, 2019
Call for Abstract and Workshop Submissions • The SciTS 2019 Program Committee welcomes your abstract submissions for workshops, oral papers, panel presentations, and research posters. Please not...
SCIENCE OF TEAM SCIENCE
RESEARCH POLICY
DATA VISUALIZATION
NETWORKS When:
Jun 24, 2019 - Jun 27, 2019
Submission Deadline:
Mar 1, 2019
ST9. Data Visualization and Engaging Science (DataViz & Science) • Overview • Scientific knowledge and naturalistic inquiry are expanding exponentially, and demand an ability to digest inf...
ANALYTICS
DATA VISUALIZATION
INTERNET OF THINGS
MACHINE LEARNING
Find and Compare Upcoming Data Visualization Events. Check Important Dates, Venue, Speaker, Location, Address, Exhibitor Information, Timing, Schedule, Discussion Topics, Agenda, Visitors Profile, and Other Important Details.