 When:
Aug 21, 2022 - Aug 21, 2022
Submission Deadline:
Jun 6, 2022
The analysis of underwater imagery imposes a series of unique challenges, which need to be tackled by the computer vision community in collaboration with biologists and ocean scientists. We invite su...
MACHINE LEARNING
COMPUTER VISION
UNDERWATER When:
Sep 19, 2022 - Sep 21, 2022
Submission Deadline:
Apr 29, 2022
Dear Sir/Madam, • Tired of attending virtual conferences and want to present your research in person ? Have some exciting findings in marine robotics that you want to share with the world ? Hea...
ROBOTICS
MARINE
AUV
AUTONOMY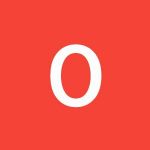 Submission Deadline:
Sep 20, 2022
Dear Colleagues, • In recent years, due to the threat of the increasingly evident global climate change and the foreseeable depletion of many resources, there has been a growing interest in oce...
TELECOMMUNICATIONS
COMMUNICATIONS
NETWORKING
IOT Submission Deadline:
Sep 30, 2019
Dear Colleagues, • Following the success of the previous Special Issue on Underwater Sensing, Communication, Networking, and Systems , we are pleased to announce a new Special Issue on Intellige...
Find and Compare Upcoming Underwater Events. Check Important Dates, Venue, Speaker, Location, Address, Exhibitor Information, Timing, Schedule, Discussion Topics, Agenda, Visitors Profile, and Other Important Details.