 Submission Deadline:
Mar 28, 2023
Please see the Call for Papers: • https://www.degruyter.com/publication/journal_key/NOISE/downloadAsset/NOISE_CFP%20Reflections%20on%20the%20urban%20sound%20consequences%20of%202%20years%20of%2...
NOISE MAPPING
URBAN SOUND
NOISE CLIMATE
PANDEMIC Submission Deadline:
May 31, 2022
The International Journal on Stereo & Immersive Media (IJSIM) welcomes for its next issue papers covering topics that explore the immersive features of photography, cinema or sound, ranging from pano...
PHOTOGRAPHY
CINEMA
SOUND
VIRTUAL REALITY
When:
Jun 7, 2022 - Jun 8, 2022
Submission Deadline:
Apr 2, 2022
Abstract submission • Oral presentations at the conference's sessions are subject to approval by the conference's scientific committee, based on the abstract's scientific relevance and ad...
ARTS
AUDIOVISUAL
DESIGN
MEDIA When:
Jun 30, 2022 - Jun 30, 2022
Submission Deadline:
Jun 30, 2022
Special Issue: Machine Understanding of Music and Sound • Special Issue URL: https://www.mdpi.com/journal/algorithms/special_issues/MU_MS • Journal: Algorithms (ISSN 1999-4893) • Jo... When:
Apr 28, 2022 - Apr 29, 2022
Submission Deadline:
Jan 3, 2022
A CRiSAP event focusing on and around the work of artist and composer Annea Lockwood • Taking place online on: 28 & 29 April 2022 • Deadline for proposals: midnight (GMT) 3 January 2022 ...
ART
SOUND ART
ENVIRONMENT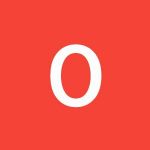 When:
Jun 24, 2021 - Jun 26, 2021
Submission Deadline:
Feb 07, 2021
Focus themes Motivation, Theory, Aesthetics, Aims, Ideas, Analysis; Design, Methods, Technology, Algorithms, Processes, Systems; Experience, Audience, Phenomena, Evaluation, Examples, Case Studies;...
SOUND
MUSIC
COMPUTING Submission Deadline:
Dec 15, 2020
In this special issue of JSTA, the invited editors propose an approach to sound as a set of practices that make it a tool for building the world in politics, philosophy, geography, engineering, poetry...
MUSIC
SOUND
ART
ACOUSTICS When:
Oct 31, 2019 - Nov 1, 2019
Submission Deadline:
Jun 7, 2019
ISSTA 2019: Perform! Call for works and papers, deadline June 7th • Irish Sound, Science and Technology Association International Festival and Conference • CIT Cork School of Music, Union ...
SOUND
MUSIC
TECHNOLOGY
ART
Find and Compare Upcoming Sound Events. Check Important Dates, Venue, Speaker, Location, Address, Exhibitor Information, Timing, Schedule, Discussion Topics, Agenda, Visitors Profile, and Other Important Details.