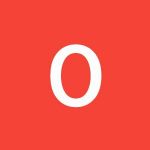 When:
Jul 01, 2020 - Oct 31, 2020
Open Philosophy is an international Open Access, peer-reviewed academic journal covering all areas of philosophy. The objective of Open Philosophy is to foster free exchange of ideas and provide an ap...
PHILOSOPHY
HUMANITIES Submission Deadline:
Jul 15, 2020
Chapter proposals are invited for the edited book Transgender Literary Theory and Criticism. We are seeking chapters that show how transgender theory can provide novel insights for developing literary...
HUMANITIES
LITERATURE
CULTURAL STUDIES
PHILOSOPHY
Submission Deadline:
Jul 31, 2019
Ethics in Progress (EiP) provides a crossdisciplinary & crosscultural global forum for the examination and discussion of innovative research in ethics. EiP especially encourages submissions that use a...
PHILOSOPHY
ETHICS
ROBOTICS
ARTIFICIAL INTELLIGENCE When:
Jul 1, 2019 - Jul 2, 2019
Submission Deadline:
May 1, 2019
Call for papers • Within the fields of Human-Computer Interaction and Human-Robot Interaction, the past few years have witnessed a strong upsurge of interest in the more personal aspects of huma...
ROBOTICS
PHILOSOPHY
ROBOETHICS Submission Deadline:
Jul 31, 2019
On behalf of the editorial board of "Edukacja Etyczna" (Ethical Education) Journal (ISSN 2083-8972), we would like to invite scholars to submit articles for the forthcoming 2019 issue. The 2019 is...
PHILOSOPHY
ETHICS
VIOLENCE
EDUCATION
Find and Compare Upcoming Philosophy Events in July. Check Important Dates, Venue, Speaker, Location, Address, Exhibitor Information, Timing, Schedule, Discussion Topics, Agenda, Visitors Profile, and Other Important Details.