 Submission Deadline:
Jun 15, 2022
Scope of the Special Issue • The rapid development of Internet-based technologies has shifted news consumption models from reading physical newspapers to visiting online news websites, social m...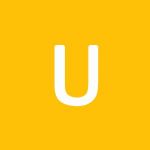 When:
Jul 4, 2022 - Jul 7, 2022
Submission Deadline:
Feb 17, 2022
**30th ACM Conference on User Modeling, Adaptation and Personalization (UMAP '22)** • Barcelona*, Spain, July 4–7, 2022 • http://www.um.org/umap2022/ • * Due to the ongoing COVI...
USER MODELING AND ADAPTATION
PERSONALIZED SYSTEMS
ADAPTIVE SYSTEMS
INTELLIGENT USER INTERFACES
When:
Nov 02, 2020 - Nov 04, 2020
Submission Deadline:
Jun 15, 2020
The aim of Reps4TEL is to connect researchers, educators and technology experts giving them the opportunity to share and discuss new solutions, trends and realizations concerning recommender systems f...
RECOMMENDER SYSTEMS
E-LEARNING
ARTIFICIAL INTELLIGENCE
When:
Jul 17, 2020 - Jul 17, 2020
Submission Deadline:
Apr 09, 2020
Nowadays, with the digital revolution and the increasing popularity and adoption of e-government initiatives, public agencies from all over the world are implementing fully digital communication, part...
USER MODELING
PUBLIC SERVICES
RECOMMENDER SYSTEMS When:
Apr 14, 2019 - Apr 19, 2019
Submission Deadline:
Feb 4, 2019
Third Workshop on Social Media for Personalization And Search (SoMePeAS 2019) • In conjunction with the 41st European Conference on Information Retrieval (ECIR 2019) • Cologne, Germany - A...
SOCIAL MEDIA
INFORMATION RETRIEVAL
DATA MINING
MACHINE LEARNING
Find and Compare Upcoming Personalization Events. Check Important Dates, Venue, Speaker, Location, Address, Exhibitor Information, Timing, Schedule, Discussion Topics, Agenda, Visitors Profile, and Other Important Details.