 When:
Sep 7, 2022 - Sep 9, 2022
Submission Deadline:
Mar 31, 2022
The Program Committee of the 25th International Symposium on Electronic Theses and Dissertations, ETD 2022, invites you to submit your proposals for papers. • ETD 2022, organized in Novi Sad, S...
OPEN SCIENCE
FAIR
DIGITAL LIBRARIES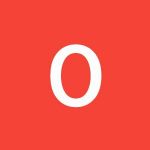 When:
Nov 14, 2019 - Nov 15, 2019
Submission Deadline:
Jun 30, 2019
Research Symposium, 14.-15. November 2019, Frankfurt a. M. • Open Science refers to a research process that allows for the interaction with stakeholders from industry, the general public, and po...
OPEN SCIENCE
OPEN RESEARCH RESOURCES
OPEN EDUCATIONAL RESOURCES
When:
Jan 1, 2019 - May 1, 2019
Submission Deadline:
TBD
Call for Presentations • The Second ROSE Festival, ICSE 2019 • Recognizing and Rewarding Open Science in Software Engineering • Due Mar 1, 2019. • Co-located with ICSE 2019 &b...
SOFTWARE ENGINEERING
EMPIRICAL
OPEN SCIENCE
REPLICATION
Find and Compare Upcoming Open Science Events. Check Important Dates, Venue, Speaker, Location, Address, Exhibitor Information, Timing, Schedule, Discussion Topics, Agenda, Visitors Profile, and Other Important Details.