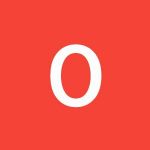 When:
Jun 28, 2022 - Jun 28, 2022
Submission Deadline:
Apr 17, 2022
OASIS'22: International Workshop on OPEN CHALLENGES IN ONLINE SOCIAL NETWORKS • to be held in conjunction with 33nd ACM Conference on Hypertext and Social Media • https://sites.google.com...
BLOCKCHAIN
DECENTRALISATION
SOCIAL NETWORKS
METAVERSE When:
Feb 19, 2022 - Mar 20, 2022
Submission Deadline:
Mar 1, 2022
The CERHSO Cultural Studies unit has the pleasure to announce the call for papers for the first book volume for this academic term at CERHSO on issues of International Education and The Metaverse. Th...
EDUCATION
INTERNATIONAL EDUCATION
POLICY MAKING
TECHNOLOGY When:
Jul 24, 2022 - Jul 28, 2022
Submission Deadline:
May 22, 2022
INVITATION: • ================= • Please consider to contribute to and/or forward to the appropriate groups the following opportunity to submit and publish original scientific results to:...
ONLINE LEARNING
METAVERSE
SMART DEVICES
LAW ENFORCEMENT When:
Jul 10, 2022 - Jul 13, 2022
Submission Deadline:
Mar 1, 2022
While social network services and applications are unprecedentedly pervasive today (e.g., messaging, gaming, advertising, recommendation, and commerce), multiple recent technology advances have alrea...
SOCIAL COMPUTING
METAVERSE
SOCIAL NETWORKS
Find and Compare Upcoming Metaverse Events. Check Important Dates, Venue, Speaker, Location, Address, Exhibitor Information, Timing, Schedule, Discussion Topics, Agenda, Visitors Profile, and Other Important Details.