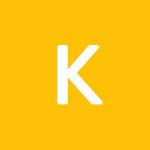 When:
Sep 7, 2022 - Sep 9, 2022
Submission Deadline:
May 18, 2022
===================================================================================== • KES-2022-IS18: Federated Learning: Advances and Open Challenges in Distributed and Cooperative Learning M...
COMPUTER SCIENCE
FEDERATED LEARNING
COOPERATIVE NN
INTERNET OF THINGS
When:
Jul 17, 2020 - Jul 18, 2020
Submission Deadline:
May 17, 2020
Training machine learning models in a centralized fashion often faces significant challenges due to regulatory and privacy concerns in real-world use cases. These include distributed training data, co...
ARTIFICIAL INTELLIGENCE
MACHINE LEARNING
DATA PRIVACY
When:
Dec 9, 2019 - Dec 12, 2019
Submission Deadline:
Sep 15, 2019
Introduction • Privacy and security are becoming a key concern in our digital age. Companies and organizations are collecting a wealth of data on a daily basis. Data owners have to be very cauti...
MACHINE LEARNING
ARTIFICIAL INTELLIGENCE
FEDERATED LEARNING
BIG DATA
Find and Compare Upcoming Federated Learning Events. Check Important Dates, Venue, Speaker, Location, Address, Exhibitor Information, Timing, Schedule, Discussion Topics, Agenda, Visitors Profile, and Other Important Details.