 Submission Deadline:
Aug 31, 2021
The interconnection of Internet of Things (IoT) devices has heralded automation and control solutions in almost all technology and non-technical fields. In healthcare, IoT devices are used to monitor ...
SOFTWARE ENGINEERING
EDGE COMPUTING
INTERNET OF THINGS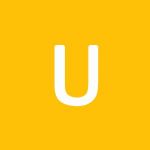 When:
Jan 24, 2019 - Jan 24, 2019
Submission Deadline:
Jan 11, 2019
On behalf of the Organising and Advisory Committee we take great pleasure in welcoming scientists, researchers, students and experts in Robotics to Loughborough for the 2nd Robotics and Autonomous Sys...
ROBOTICS
AUTONOMOUS SYSTEMS
EMBEDDED INTELLIGENCE
AI
Find and Compare Upcoming Embedded Intelligence Events. Check Important Dates, Venue, Speaker, Location, Address, Exhibitor Information, Timing, Schedule, Discussion Topics, Agenda, Visitors Profile, and Other Important Details.