 When:
Jul 15, 2020 - Jul 16, 2020
Submission Deadline:
May 30, 2022
The online conference will consist of two symposia, followed by an extended discussion of Posters.  The conference will be led by world-leading invited speakers covering a broad range of the late...
CATALYSIS
SOLAR CELLS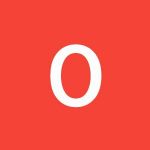 When:
Dec 12, 2019 - Dec 13, 2019
Submission Deadline:
Dec 10, 2019
Chemical Engineering, Biochemical Engineering, Catalysis and Applications, Homogeneous Catalysis, Organ metallic and Catalysis ,Catalysis in Oil and Gas, Mechanism and Catalytic activation, Photo cata...
CHEMICAL ENGINEERING, BIOCHEMI
CATALYSIS AND ZEOLITES, BIOLOG
CHEMICAL WEAPONS, ELECTROCHEMI
, ENVIRONMENTAL ENGINEERING, P When:
Sep 16, 2019 - Sep 17, 2019
Submission Deadline:
Apr 19, 2019
Polymer Nanotechnology conferences invite all the participants from all over the world to attend "International Conference on Polymerization Catalysis, Flexible Polymer and Nanotechnology'' duri...
SEMINAR
CONFERENCE
WORKSHOP
Find and Compare Upcoming Catalysis Events. Check Important Dates, Venue, Speaker, Location, Address, Exhibitor Information, Timing, Schedule, Discussion Topics, Agenda, Visitors Profile, and Other Important Details.