 Submission Deadline:
Mar 20, 2022
Dear Colleagues, • Communications networks are exponentially increasing the volumes of data traffic. Millimeter-wave (mmWave), THz wireless local area, and cellular networks can support very hi...
TELECOMMUNICATIONS
COMMUNICATIONS
NETWORKING
IOT Submission Deadline:
Jun 4, 2022
International Journal of Microwave Engineering (JMICRO) Scope and Topics International Journal of Microwave Engineering (JMICRO) is a peer-reviewed, open access journal which invites high quality man...
MICROWAVE COMPONENTS
ANTENNA
SIGNAL GENERATION
OPTICAL/FIBER
When:
Aug 29, 2022 - Aug 31, 2022
Submission Deadline:
Apr 4, 2022
We call for high-quality papers containing the latest results in RF integration technology, along with novelty, originality, and key findings. Accepted papers will be published in the conference proc...
RADIO-FREQUENCY
ICS
ANTENNA
MILLIMETER-WAVE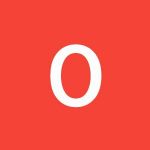 When:
Mar 16, 2019 - Mar 17, 2019
Submission Deadline:
Jan 20, 2019
CALL FOR PAPERS (OWT-2019)!! • Dear Professor / Researcher • ALL ACCEPTED AND PRESENTED PAPERS WILL BE SUBMITTED TO SPRINGER / IRISWORLD. Select papers from the conference will be publishe...
OPTICAL
WIRELESS
ANTENNA
COMMUNICATION
Find and Compare Upcoming Antenna Events. Check Important Dates, Venue, Speaker, Location, Address, Exhibitor Information, Timing, Schedule, Discussion Topics, Agenda, Visitors Profile, and Other Important Details.