 When:
Nov 02, 2020 - Nov 05, 2020
Submission Deadline:
Jun 15, 2020
Information and Communication Technologies (ICTs) continue to evolve and play a vital role in the advancement of modern healthcare and computing research. ICTs and its applications have a significant ...
AMBIENT INTELLIGENCE
HEALTHCARE
MEDICINE
When:
Apr 22, 2021 - Apr 25, 2021
Submission Deadline:
Oct 20, 2020
International symposium on Research and Applications of Robotics (RArob 2021) will take place in Tokyo, Japan during April 22-25, 2021, which is in conjunction with 2021 International Conference on Ro...
ROBOTICS
AMBIENT INTELLIGENCE
ARTIFICIAL INTELLIGENCE When:
Nov 13, 2019 - Nov 13, 2019
Submission Deadline:
Aug 22, 2019
In this workshop, we will look into the ways to design, develop and evaluate systems that aim to drive behavioural change, based on Ambient Intelligence mechanisms. A number of challenges have surface...
INTERNET OF THINGS
PERVASIVE COMPUTING
BEHAVIORAL CHANGE
SUSTAINABILITY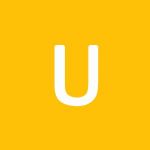 When:
Dec 2, 2019 - Dec 5, 2019
Submission Deadline:
Jul 1, 2019
Location: Toledo, Spain. • Dates: December 2 to 5th, 2019 • Website: http://mamilab.esi.uclm.es/ucami2019/cfp.html • ------------------------------- • Conference Background & G...
COMPUTER SCIENCE
AMBIENT INTELLIGENCE
UBIQUITOUS COMPUTING Submission Deadline:
Jun 1, 2019
A special issue for AIHC-Springer • Journal of Ambient Intelligence and Humanized Computing • Editor-in-Chief: Vincenzo Loia • ISSN: 1868-5137 (print version), ISSN: 1868-5145 (elect...
DEEP LEARNING
BIOMEDICAL IMAGE PROCESSING
Find and Compare Upcoming Ambient Intelligence Events. Check Important Dates, Venue, Speaker, Location, Address, Exhibitor Information, Timing, Schedule, Discussion Topics, Agenda, Visitors Profile, and Other Important Details.