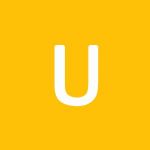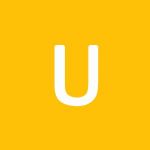 UBICOMM 2021 : The Fifteenth International Conference on Mobile Ubiquitous Computing, Systems, Services and Technologies
Barcelona, Spain
| | |
| --- | --- |
| Event Date: | October 03, 2021 - October 07, 2021 |
| Submission Deadline: | July 05, 2021 |
| Notification of Acceptance: | August 14, 2021 |
| Camera Ready Version Due: | September 04, 2021 |
About
UBICOMM 2021 conference tracks:
Ubiquity trends and challenges
Ubiquity services in SDN, SDX, and NFV; Ubiquity in 4G/5G and advanced mobile Internet;  Ubiquity and Internet of X (everything, things, people, etc.); Ubiquity with Big Data and mobile networks; Ubiquity withing sensing and sensor networks;  Energy-aware in ubiquitous networks;  Mobility and wireless; Mobility enabling protocols; Ubiquitous software; Ubiquity on knowledge and service discovery in mobile environments; User presence in ubiquitous environments
Fundamentals
Semantics of ubiquity; Ubiquitous knowledge; Knowledge discovery mechanisms; Profiling ubiquitous environments; Ubiquitous technologies for education, learning, and training
Mobility
Ubiquitous computing; Wearable computing; Mobile computing; Nomadic computing; Mobile commerce; Mobile learning
Slicing and 5/6/7G technologies
Network slicing models; 5G Network slicing Architecture; 5G/6G Networks slicing; End to End (E2E) network slicing; Automated networks slicing; Network Slice as a Service(NSaaS); Service slicing; IoT service slicing; Slicing-as-a-Service (SlaaS); Slicing and orchestration; Latency-sensitive 5G services; Differentiated slice-based 5G services; 5G E2E (End to End), 6G Cellular data networks; Indoor 5G Open Radio Access Network (O-RAN);  5G mmWave; 7G and 8G network and High speed internet. Network slicing market. Networks slicing ROI (Return on Investment); 6-7-8G and ROI.
Information Ubiquity
Ubiquitous information appliances; Information retrieval and filtering; Context awareness; Control of ubiquitous data; Data management and processing; Data replication, migration and dissemination; Ubiquitous computing and  Internet of Things
.......
Summary
UBICOMM 2021 : The Fifteenth International Conference on Mobile Ubiquitous Computing, Systems, Services and Technologies will take place in Barcelona, Spain. It's a 5 days event starting on Oct 03, 2021 (Sunday) and will be winded up on Oct 07, 2021 (Thursday).
UBICOMM 2021 falls under the following areas: MOBILITY, etc. Submissions for this Conference can be made by Jul 05, 2021. Authors can expect the result of submission by Aug 14, 2021. Upon acceptance, authors should submit the final version of the manuscript on or before Sep 04, 2021 to the official website of the Conference.
Please check the official event website for possible changes before you make any travelling arrangements. Generally, events are strict with their deadlines. It is advisable to check the official website for all the deadlines.
Other Details of the UBICOMM 2021
Short Name: UBICOMM 2021
Full Name: The Fifteenth International Conference on Mobile Ubiquitous Computing, Systems, Services and Technologies
Timing: 09:00 AM-06:00 PM (expected)
Fees: Check the official website of UBICOMM 2021
Event Type: Conference
Website Link: https://www.iaria.org/conferences2021/UBICOMM21.html
Location/Address: Barcelona, Spain
Credits and Sources
[1] UBICOMM 2021 : The Fifteenth International Conference on Mobile Ubiquitous Computing, Systems, Services and Technologies