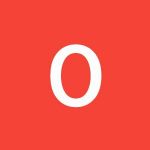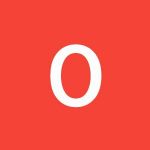 Oriental COCOSDA 2020 : The 23rd Conference of the Oriental COCOSDA International Committee for the Co-ordination and Standardisation of Speech Databases and Assessment Techniques
Yangon, Myanmar
| | |
| --- | --- |
| Event Date: | November 05, 2020 - November 07, 2020 |
| Submission Deadline: | July 10, 2020 |
| Notification of Acceptance: | August 10, 2020 |
| Camera Ready Version Due: | August 31, 2020 |
About
COCOSDA, an acronym of the International Committee for the Co-ordination and Standardisation of Speech Databases and Assessment Techniques, was established in 1991 to promote international cooperation in developing speech corpora and coordinating assessment methods of speech input/output systems. In 1994 it was proposed that a sub-organization for the Oriental community should be established to share linguistic features unique to the region. After a preparatory meeting held by interested members in Hong Kong in 1997, annual meetings have been held since 1998. The community has enjoyed increasing participation from the community and enthusiastic interests to organize future meetings, thus ensuring promising prospect of sustained activities in the future. The purpose of Oriental COCOSDA is to exchange ideas, share information and discuss regional matters on creation, utilization, dissemination of spoken language corpora of oriental languages and also on the assessment methods of speech recognition/synthesis systems as well as to promote speech research on oriental languages. The 23nd Conference of Oriental COCOSDA will be hosted by the University of Computer Studies, Yangon (UCSY). With the Myanmar hosting Oriental COCOSDA for the first time, we turn a new leaf to continually help boost the research and development in the field of speech technology and for further enthusiasm towards speech technology in East and Southeast Asia.
Call for Papers
We invite papers describing substantial, original and unpublished research covering aspects of speech databases, assessments and speech I/O, including, but not limited to:
Assessment of speech input and output technologies
Multilingual speech corpora
Phonetic/phonological systems for Oriental languages
Romanization of Non-Roman characters
Segmentation and labeling
Special topics on speech databases and assessments
Speech databases and text corpora
Speech processing models and systems
Speech prosody and labeling
Standardization
Summary
Oriental COCOSDA 2020 : The 23rd Conference of the Oriental COCOSDA International Committee for the Co-ordination and Standardisation of Speech Databases and Assessment Techniques will take place in Yangon, Myanmar. It's a 3 days event starting on Nov 05, 2020 (Thursday) and will be winded up on Nov 07, 2020 (Saturday).
Oriental COCOSDA 2020 falls under the following areas: COMPUTATIONAL LINGUISTICS, NLP, LANGUAGE, SPEECH DATABASE, etc. Submissions for this Conference can be made by Jul 10, 2020. Authors can expect the result of submission by Aug 10, 2020. Upon acceptance, authors should submit the final version of the manuscript on or before Aug 31, 2020 to the official website of the Conference.
Please check the official event website for possible changes before you make any travelling arrangements. Generally, events are strict with their deadlines. It is advisable to check the official website for all the deadlines.
Other Details of the Oriental COCOSDA 2020
Short Name: Oriental COCOSDA 2020
Full Name: The 23rd Conference of the Oriental COCOSDA International Committee for the Co-ordination and Standardisation of Speech Databases and Assessment Techniques
Timing: 09:00 AM-06:00 PM (expected)
Fees: Check the official website of Oriental COCOSDA 2020
Event Type: Conference
Website Link: http://ococosda2020.ucsy.edu.mm/
Location/Address: Yangon, Myanmar
Credits and Sources
[1] Oriental COCOSDA 2020 : The 23rd Conference of the Oriental COCOSDA International Committee for the Co-ordination and Standardisation of Speech Databases and Assessment Techniques