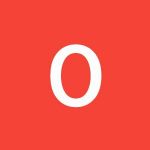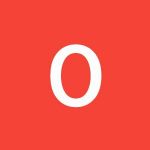 OB-GYN Conference 2022 : 2nd International Conference on Gynecology & Obstetrics
Dubai, UAE
| | |
| --- | --- |
| Event Date: | November 14, 2022 - November 15, 2022 |
| Abstract Submission Deadline: | July 25, 2022 |
| Submission Deadline: | July 27, 2022 |
| Notification of Acceptance: | August 28, 2022 |
| Camera Ready Version Due: | November 14, 2022 |
Call for Papers
Coalesce Research Group is privileged to invite you to participate in the "2nd international conference on Gynecology and Obstetrics" with the ongoing theme "Examine and Explore the advances and strategies in Gynecology and Obstetrics" scheduled on November 14-15, 2022 at Dubai, UAE. It is designed to serve as a live platform for speakers to showcase their highly insightful research work and knowledge from the field of gynecology and obstetrics to the audience and participants. In this peak time of struggle, our aim is to bring global scientists/researchers and professors to one platform to share updated information, innovation, and compliance with regulatory guidelines are the most critical aspects of gynecology and obstetrics.
Summary
OB-GYN Conference 2022 : 2nd International Conference on Gynecology & Obstetrics will take place in Dubai, UAE. It's a 2 days event starting on Nov 14, 2022 (Monday) and will be winded up on Nov 15, 2022 (Tuesday).
OB-GYN Conference 2022 falls under the following areas: GYNECOLOGY AND OBSTETRICS, UROGYNECOLOGY, GYNECOLOGIC ONCOLOGY, NEONOTOLOGY, etc. Submissions for this Conference can be made by Jul 27, 2022. Authors can expect the result of submission by Aug 28, 2022. Upon acceptance, authors should submit the final version of the manuscript on or before Nov 14, 2022 to the official website of the Conference.
Please check the official event website for possible changes before you make any travelling arrangements. Generally, events are strict with their deadlines. It is advisable to check the official website for all the deadlines.
Other Details of the OB-GYN Conference 2022
Short Name: OB-GYN Conference 2022
Full Name: 2nd International Conference on Gynecology & Obstetrics
Timing: 09:00 AM-06:00 PM (expected)
Fees: Check the official website of OB-GYN Conference 2022
Event Type: Conference
Website Link: https://crgconferences.com/gynecology-obstetrics
Location/Address: Dubai, UAE
Credits and Sources
[1] OB-GYN Conference 2022 : 2nd International Conference on Gynecology & Obstetrics