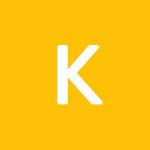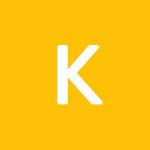 KST 2023 : 2023 15th International Conference on Knowledge and Smart Technology (KST)
Novotel Vintage Park, Phuket, Thailand
| | |
| --- | --- |
| Event Date: | February 21, 2023 - February 24, 2023 |
| Submission Deadline: | November 25, 2022 |
| Notification of Acceptance: | December 20, 2022 |
| Camera Ready Version Due: | January 10, 2023 |
Call for Papers
KST International Conference (KST) was established with the aim in mind that a sustainable community will be achieved through continuous studies and share resources. It provides a central forum for experts and developers to promote, share, and discuss various issues and developments in the broad field of Computational Intelligence, Intelligent Computer Networks and Systems, and Emerging Intelligent Technologies. KST-2023 is the 15th annual International conference. It will provide an opportunity for young researchers to demonstrate their talent and interesting research ideas. The conference will benefit people who are actively involved in research related to computational intelligence and its applications in Thailand. Accepted papers will be published in the KST-2023 Conference Proceedings.
Summary
KST 2023 : 2023 15th International Conference on Knowledge and Smart Technology (KST) will take place in Novotel Vintage Park, Phuket, Thailand. It's a 4 days event starting on Feb 21, 2023 (Tuesday) and will be winded up on Feb 24, 2023 (Friday).
KST 2023 falls under the following areas: COMPTER SCIENCE, MACHINE LEARNING, COMPUTER VISION, ARTIFICIAL INTELLIGENT, etc. Submissions for this Conference can be made by Nov 25, 2022. Authors can expect the result of submission by Dec 20, 2022. Upon acceptance, authors should submit the final version of the manuscript on or before Jan 10, 2023 to the official website of the Conference.
Please check the official event website for possible changes before you make any travelling arrangements. Generally, events are strict with their deadlines. It is advisable to check the official website for all the deadlines.
Other Details of the KST 2023
Short Name: KST 2023
Full Name: 2023 15th International Conference on Knowledge and Smart Technology (KST)
Timing: 09:00 AM-06:00 PM (expected)
Fees: Check the official website of KST 2023
Event Type: Conference
Website Link: http://kst.buu.ac.th
Location/Address: Novotel Vintage Park, Phuket, Thailand
Credits and Sources
[1] KST 2023 : 2023 15th International Conference on Knowledge and Smart Technology (KST)