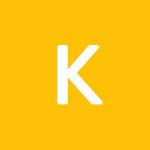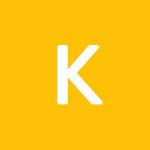 KIE Conference 2020 : International Conference on Knowledge, Innovation and Enterprise
Madrid, Spain
| | |
| --- | --- |
| Event Date: | July 21, 2020 - July 23, 2020 |
| Abstract Submission Deadline: | May 30, 2020 |
| Submission Deadline: | April 30, 2020 |
| Notification of Acceptance: | May 15, 2020 |
| Camera Ready Version Due: | May 15, 2020 |
About
The World Education Fellowship is the world oldest international educational science learned society. The WEF was founded in 1921; it has operational relationship with the UNESCO and enjoys the status of a UN non-governmental organisation.
The WEF teams up with KIE in Madrid, Spain, as part of events and activities leading up to its Centenary Conference in Tokyo in 2021. You are welcome to submit papers for the WEF track of the conference.
The Theme of the WEF's track is: 'A Hundred Years of the New Education: Towards the Future of the Child'.
Call for Papers
The international conference on innovation, enterprise provides a common, fertile global platform for practitioners and subject experts in the fields to cross-fertilise ideas and provide insights into emerging issues and challenges. 

Call for Papers is On-going for the KIE2020 which holds in Madrid, Spain, from July 21-23. 

Deadline for Paper Submission is 30 April 2020 
Deadline for Abstract is 30 May 2020. 

CONFERENCE REGULAR IN-FILLED EVENTS: 
*E. Paul Torrance International Roundtable on Creative Thinking 
*The Reisman Diagnostic Creativity Assessment Special Interest Group (RDCA SIG) 
*Global Comparative & International Education Forum Roundtable 
*KIE Kaufman Family Research Symposium 
*Big Data Analytics & E-Business Symposium 

TOPICS 
KNOWLEDGE 
Comparative Knowledge Higher Education: Research & Enterprise 
Knowledge Management Higher Education Curriculum 
Indigenous Knowledge ICT/(Mobile) Technologies in Education 
Knowledge Systems Innovation in Lifelong Learning Education 
Knowledge Utilisation Innovation in Teacher Education 

CREATIVITY 
Arts, Media & Creativity Creativity: Product, Process & Personality 
Human Computer Interactions Creativity: Environment & Computer 
Creativity and Cognition Creativity in Business Process 
Organisational Creativity 

ENTREPRENEURSHIP 
Ethnic Minority Entrepreneurship Social Entrepreneurship 
Entrepreneurship & Family Leadership, Management & Organisation 
Entrepreneurship and SMEs 
Cultural Entrepreneurship 

BIG DATA ANALYTICS 
Digital Marketing & Social Media Learning Analytics 
Big Data Analytics Data and Education 
E-Commerce & Business Analytics Higher Education and Analytics
Summary
KIE Conference 2020 : International Conference on Knowledge, Innovation and Enterprise will take place in Madrid, Spain. It's a 3 days event starting on Jul 21, 2020 (Tuesday) and will be winded up on Jul 23, 2020 (Thursday).
KIE Conference 2020 falls under the following areas: KNOWLEDGE, INNOVATION, CREATIVITY, ENTERPRISE, etc. Submissions for this Conference can be made by Apr 30, 2020. Authors can expect the result of submission by May 15, 2020. Upon acceptance, authors should submit the final version of the manuscript on or before May 15, 2020 to the official website of the Conference.
Please check the official event website for possible changes before you make any travelling arrangements. Generally, events are strict with their deadlines. It is advisable to check the official website for all the deadlines.
Other Details of the KIE Conference 2020
Short Name: KIE Conference 2020
Full Name: International Conference on Knowledge, Innovation and Enterprise
Timing: 09:00 AM-06:00 PM (expected)
Fees: Check the official website of KIE Conference 2020
Event Type: Conference
Website Link: https://kiecon.org/
Location/Address: Madrid, Spain
Credits and Sources
[1] KIE Conference 2020 : International Conference on Knowledge, Innovation and Enterprise