About
The 5th International Conference on Power Electronics Systems and Applications (ICPESA 2021) will be held at Shenzhen, China during August 6-8, 2021.
The conference is co-located with ICCSD 2021 conference, providing the audiences the possibility of communication with related researchers. ICPESA aims to be a high quality conference which opens up the opportunity for academics and industrial professionals worldwide to exchange their knowledge of the state-of-the-art power electronics and applications.
Call for Papers
Topics are interested but not limited to: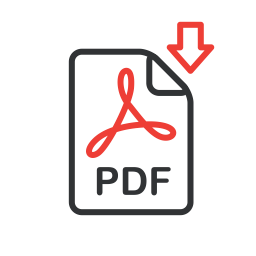 Power converter topologies and design
Power semiconductor devices, packaging, magnetic materials and passive components
Wide bandgap semiconductor technologies
Electrical machines, motor drives and motion control
Modeling, simulation and control in power electronics
Motor drives & motion control
Analysis & design of electrical machines
Hard-switching & soft-switching static power converters & UPS
Applications of power electronics in power system
Electromagnetic compatibility (EMC) and electromagnetic interference (EMI)
Traction & automotive systems
Power electronics in renewable energy systems
Power electronics in smart grid and utility applications
Modelling & simulation in power electronics
Power electronics related education/professional development
Bio-medical power electronics
Telecommunications power supplies
Micro-electromagnetical systems (MEMS)
Power electronic emerging technologies
Power electronics in lighting applications
Automotive, aerospace and transportation applications of power electronics
Industrial, commercial and residential applications of power electronics
Summary
ICPESA 2021 : 5th International Conference on Power Electronics Systems and Applications will take place in Shenzhen, China. It's a 3 days event starting on Aug 06, 2021 (Friday) and will be winded up on Aug 08, 2021 (Sunday).
ICPESA 2021 falls under the following areas: POWER, ELECTRICAL, ELECTRONICS ENGINEERING, POWER ELECTRONICS, etc. Submissions for this Conference can be made by Feb 25, 2021. Authors can expect the result of submission by Mar 20, 2021.
Please check the official event website for possible changes before you make any travelling arrangements. Generally, events are strict with their deadlines. It is advisable to check the official website for all the deadlines.
Other Details of the ICPESA 2021
Short Name: ICPESA 2021
Full Name: 5th International Conference on Power Electronics Systems and Applications
Timing: 09:00 AM-06:00 PM (expected)
Fees: Check the official website of ICPESA 2021
Event Type: Conference
Website Link: http://www.icpesa.org/
Location/Address: Shenzhen, China
Credits and Sources
[1] ICPESA 2021 : 5th International Conference on Power Electronics Systems and Applications