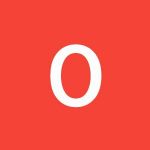 When:
May 25, 2022 - Oct 31, 2022
CALL FOR PROPOSALS FOR TOPICAL ISSUES • OPEN THEOLOGY vol. 2023 • Open Theology (www.degruyter.com/opth) - a peer-reviewed open access journal published by De Gruyter - invites groups of ...
THEOLOGY
ONTOLOGY
CULTURE
POLITICAL THEOLOGY
Find and Compare Upcoming Political Theology Events in May. Check Important Dates, Venue, Speaker, Location, Address, Exhibitor Information, Timing, Schedule, Discussion Topics, Agenda, Visitors Profile, and Other Important Details.