When:
Feb 14, 2021 - Feb 18, 2021
Submission Deadline:
Aug 05, 2020
The conference where the latest information is presented by leading researchers in image processing, physics, computer-aided diagnosis, perception, image-guided procedures, biomedical applications, ul...
MEDICAL
PATHOLOGY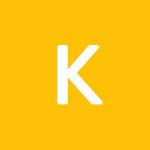 When:
Feb 22, 2019 - Feb 24, 2019
Submission Deadline:
Dec 20, 2018
Current machine learning techniques are able to achieve spectacular results in automatic understanding of natural images whereas in the area of medical image analysis the progress is not that evident....
IMAGE ANALYSIS
COMPUTER VISION
MACHINE LEARNING
MEDICAL IMAGING
Find and Compare Upcoming Medical Imaging Events in February. Check Important Dates, Venue, Speaker, Location, Address, Exhibitor Information, Timing, Schedule, Discussion Topics, Agenda, Visitors Profile, and Other Important Details.