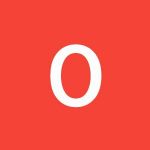 When:
Aug 8, 2022 - Aug 10, 2022
Submission Deadline:
Jun 27, 2022
The Oxford Women's Leadership Symposium is a forum for discourse and the presentation of papers concerning aspects relevant to the theory and practice of women's, gender, and justice issues. You ar...
WOMEN
GENDER
LEADERSHIP
FEMINISM Submission Deadline:
Mar 15, 2022
The Covid-19 pandemic has dramatically transformed all our lives and the way we do things. Plans, projects, and writings have been cancelled or postponed. As other professionals, scholars have also b...
GENDER STUDIES
FEMINISM
SOCIAL SCIENCES
HUMANITIES When:
Jan 6, 2022 - Mar 18, 2022
Submission Deadline:
Jan 31, 2022
Call for Papers - Art Exhibition Symposium, Portland, Oregon USA • Power Positions: A Dismantling of Phallacies • The Elisabeth Jones Art Center for Social and Environmental Justice &bul...
SEX AND GENDER
FEMINISM
SOCIAL JUSTICE
ART When:
Nov 11, 2022 - Nov 13, 2022
Submission Deadline:
Jul 25, 2022
This panel welcomes proposals about the lives and works of post-modern and contemporary American women poets (1950's to present), potentially expanding on how the medium of poetry aids in establish...
POETRY
LITERATURE
FEMINISM
When:
May 16, 2021 - May 17, 2021
Submission Deadline:
Apr 15, 2021
There are key questions such as: • - What are the strategies to involve men, women & LGBT community members to achieve Gender equity? • - How to build an equal & just society involving diffe...
GENDER
SEXUALITY
FEMINISM When:
Oct 17, 2019 - Oct 19, 2019
Submission Deadline:
Aug 15, 2019
Against the Canon Art, Feminism(s) and activisms XVIII to XXI Centuries • International Seminar • Porto Alegre, 2019 • October 17-19 • Location • Universidade Federal do ...
ART
CANON
FEMINISM
ACTIVISM
Find and Compare Upcoming Feminism Events. Check Important Dates, Venue, Speaker, Location, Address, Exhibitor Information, Timing, Schedule, Discussion Topics, Agenda, Visitors Profile, and Other Important Details.